Do you need ideas for Halloween Costumes for couples? Have a Halloween party you need to go to but you are not sure what to be? Do you and your partner want to dress up together? Keep on reading to see a list of creative Halloween Costumes for couples.
Dressing up for Halloween as a couple doesn't need to be an embarrassing ordeal. It's a great way to show off how creative you are. It's actually fun to coordinate your costume with your significant other or even best friend. Let's face it, it's not always easy coming up with unique and original Halloween Costumes. So I decided to put together this post on creative Halloween costumes for couples. Some of these are easy to make on your own.
---
WALTER WHITE + BLUE SKY
GHOST BUSTER + GHOST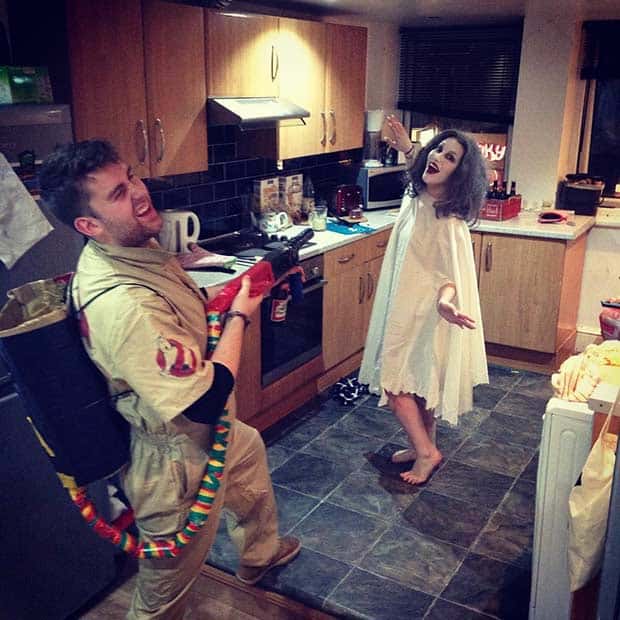 Mario and Princess Peach
Hockey player and Stanley Cup
Mexican and Piñata
Sheldon & Amy  from The Big Bang Theory
Man in the Yellow Hat and Curious George Couple Costume
Jack and Coke
Thunder and Lightning
Salt and Pepper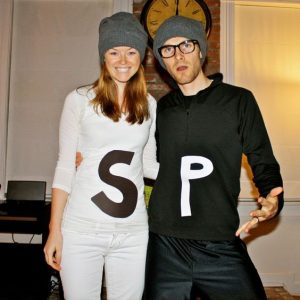 Dalmatians and Firemen
Netflix and Chill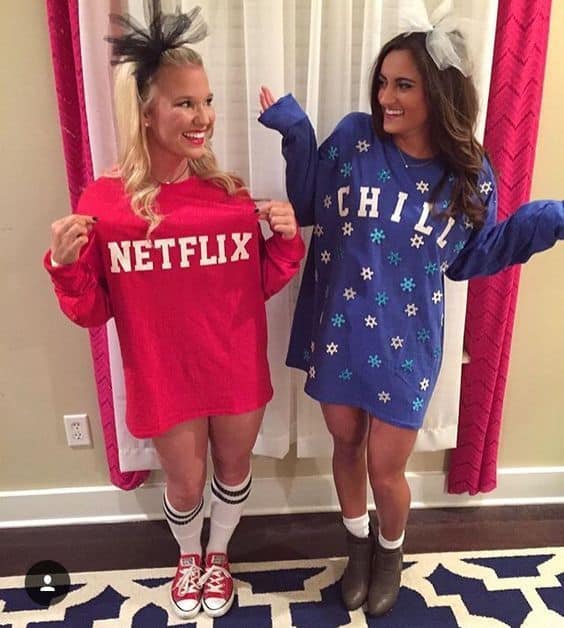 The Operation Board Game Patient and Surgeon
Chuck and Wilson the volleyball from "Castaway"
Wayne's World
Grease: Sandy and Danny
Beetle Juice and Lydia
The Sandlot: Wendy Peffercorn and Squints
Pebbles and Bam Bam
Aladdin and Jasmine
Dos Equis + The Most Interesting Man In The World Halloween Costumes
Bun in the Oven
Tinkerbell and Peter Pan
Elliot and Gertie Characters from the movie E.T
Outlet and Plug
King and Queen of Hearts
Bank Robbers
Flo from Progressive and Jake from State Farm
STARBUCKS Frappe and Barista
Mario and Luigi
Simpsons: Homer & Marge Simpson
Tooth Fairy and Dentist
Winnie the Pooh and Christopher Robin
Have a creative Halloween couples costume? Leave your ideas in the comments below.