Learn how to write with Cricut so you can have beautifully handwritten cards, envelopes, invatiions, gift cards and more!
One of the many features of Cricut is that it can write and draw! So in other words, a Cricut doesn't just cut, it can write too!
When you need a break from Cricut Cutting Projects, you can create Cricut Writing Projects.
Let's face it – not everyone has the best handwriting. So if that means you, your Cricut can help you to create beautifully handwritten items.
Drawing and writing with Cricut can be used with all the machines, the Cricut Makers and Cricut Explorers but my tutorial is for the Cricut Air 2.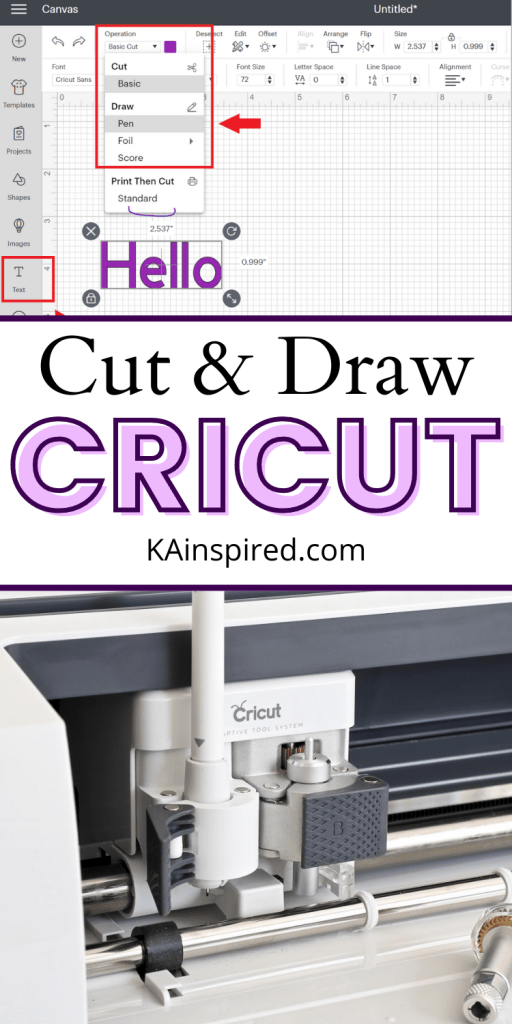 CRICUT SUPPLIES NEEDED
HOW TO WRITE WITH CRICUT
It is very simple to write and draw with Cricut. And you only need a couple of items. Some Cricut Pens, Cardstock or Envelopes, and a Cricut Machine.
Step 1: Create your Design
First, you'll want to create the design you want to write or draw in Cricut Design Space.
Once you are in Design Space, click on text from the panel on the left side, and type out your text.
Then select your text and go to the Feature at the top that says "Operation" and Under Draw, select Pen. This is how your Cricut Machine will know to draw instead of cut.
You'll notice when you clicked Pen under Draw, it changed your text from a filled-in font to a font outline, creating "bubble letters". Now you are seeing how the Cricut will write out the text.
Not all fonts are designed for writing, so if you don't want the "bubble letters" you'll want to select a Cricut Writing Font.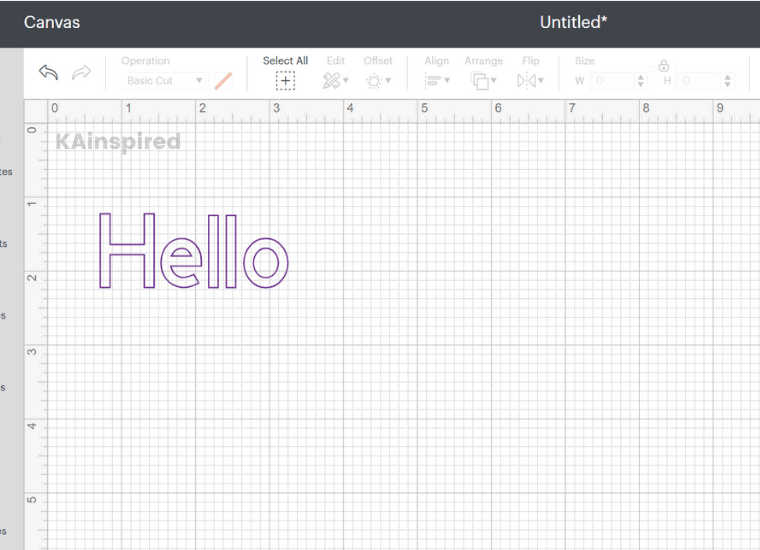 STEP 2: SELECTING A CRICUT WRITING FONT
Cricut offers some writing fonts and they make it very easy to find Writing fonts in Design Space.
Just select the text and go to the fonts. Then filter on Writing Fonts so you can see a complete list of all the fonts that can write or draw.
If you don't like any of the fonts or if you want a free font, you can upload your own Font to Cricut Design Space.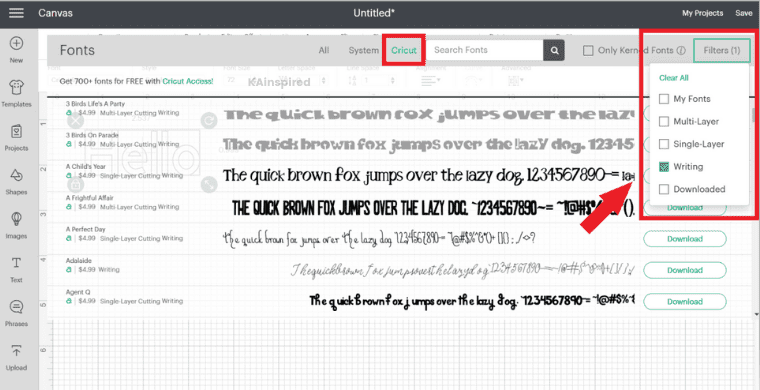 STEP 3: HOW TO PICK THE RIGHT FONT SIZE
After you decided on a Cricut writing font, you'll want to figure out what size font you should use.
Measure the item you will be drawing on and create a rectangle in Cricut Design Space with the same measurements.
Then position your text on the rectangle where you want it to be on the paper. Then you can adjust the size of the font to the size font you want it to be on the paper.
Once the font is the right size and in the right position, attach the font and the rectangle together.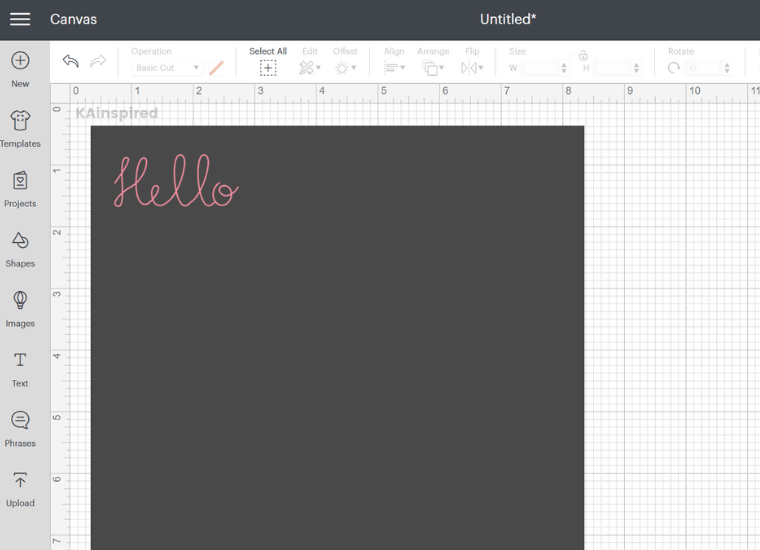 STEP 4: WRITE WITH CRICUT
Now it's time to write with Cricut!
Inset your Cricut Pen into the pen slot and make sure it snaps into place. You can use the black pen that came with your Cricut. Or you can grab yourself a Cricut Pen Bundle that comes with multiple colors.
Click "Make It" in the top right corner and follow the on-screen prompts.
Once the Cricut is done writing, cancel the cut immediately so it does not cut out the rectangle.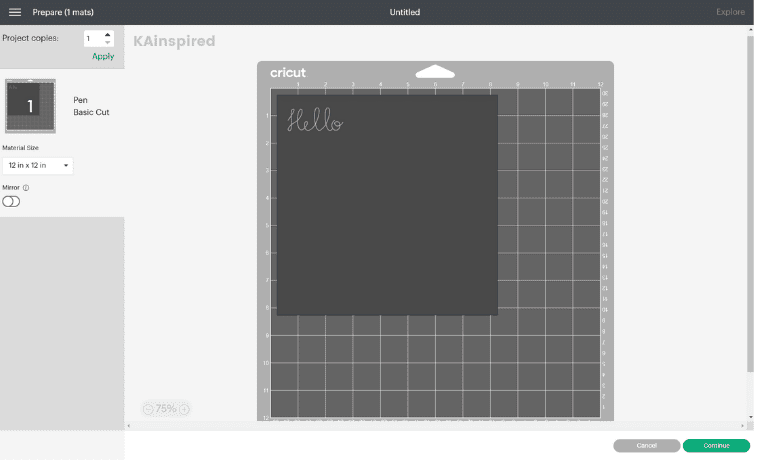 HOW TO WRITE WITH CRICUT
If you don't have the best handwriting, writing with your Cricut is the simple solution. And if you are a beginner with Cricut, this is one of the perfect projects to start with.
You can write all your letters, cards, invitations, gifts tags, envelopes, and more with your Cricut. So no need to be embarrassed by your writing if it's not neat. You can use Cricut to write and draw for you in a variety of fonts.