Do you want to learn how to make reusable stencils with a Cricut Air 2?
Reusable stencils are great for stenciling the same design multiple times. Reusable stencils are perfect for stenciling furniture, walls, signs, pottery, and so much more!
Stencils are an easy way to get crisp, clean lines onto your project.
When you make your own DIY Stencils, you can create any design you want. So you are no longer limited to the stencils at your local craft store.
You can also use vinyl to make your own stencils, but vinyl stencils are a one time use only. With vinyl stencils, you will not be able to reuse them for another project.
So if you want to use the design more than once, you will want to make reusable stencils.
SUPPLIES NEEDED TO MAKE REUSABLE STENCILS
In order to learn how to make reusable stencils, you just need a few things:
The best material for reusable stencils is Mylar.
I like to use the 4 mil Mylar Sheets but they do come in thicker sheets. They are clear sheets and they are much more durable than poster board, cardboard, and laminating sheets.
HOW TO MAKE REUSABLE STENCILs WITH A CRICUT AIR 2
It is very easy to use your Cricut Air 2 to make reusable stencils.
If you are not sure what a Cricut is, check out my post: What is a Cricut and learn what you can do with a Cricut.
STEPS TO MAKE YOUR OWN REUSABLE STENCILS
Find a design you want to make a reusable stencil for and load it into Cricut Design Space
Size it accordingly
Hit Make it and you'll see your image on a mat. Click continue
On your Cricut Air 2, set the dial to Custom. Then on your laptop you will search for Mylar. Change the pressure to more.
Add the Mylar to your green mat (standard mat) and use your Scraper Tool to smooth out any air bubbles. Load the mat into your Cricut. Then select the C button to start cutting.
Once the cut is done, unload the mat and pull your design off of the mat.
HOW TO MAKE REUSABLE STENCILS
Making stencils is one of my favorite things to do with the Cricut Air 2. I used to make all my stencils with vinyl, which meant they were one-time use only.
Now that I learned how to make reusable stencils with Mylar, I won't be wasting vinyl on one project. I'll now be able to reuse stencils over and over again.
Cricut Stencils are perfect for all stencil projects.
Leave a comment below and let me know the material you like to use for your DIY Stencils.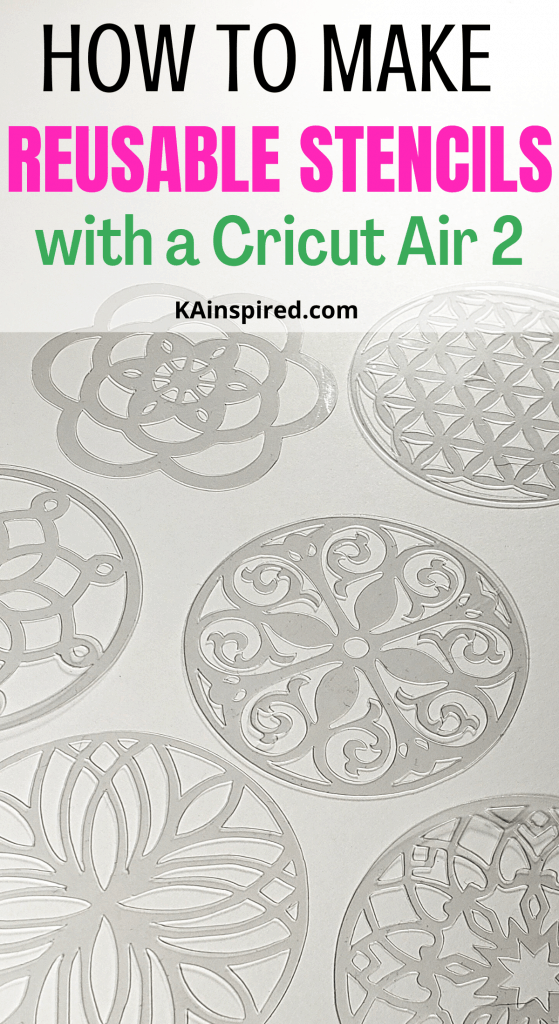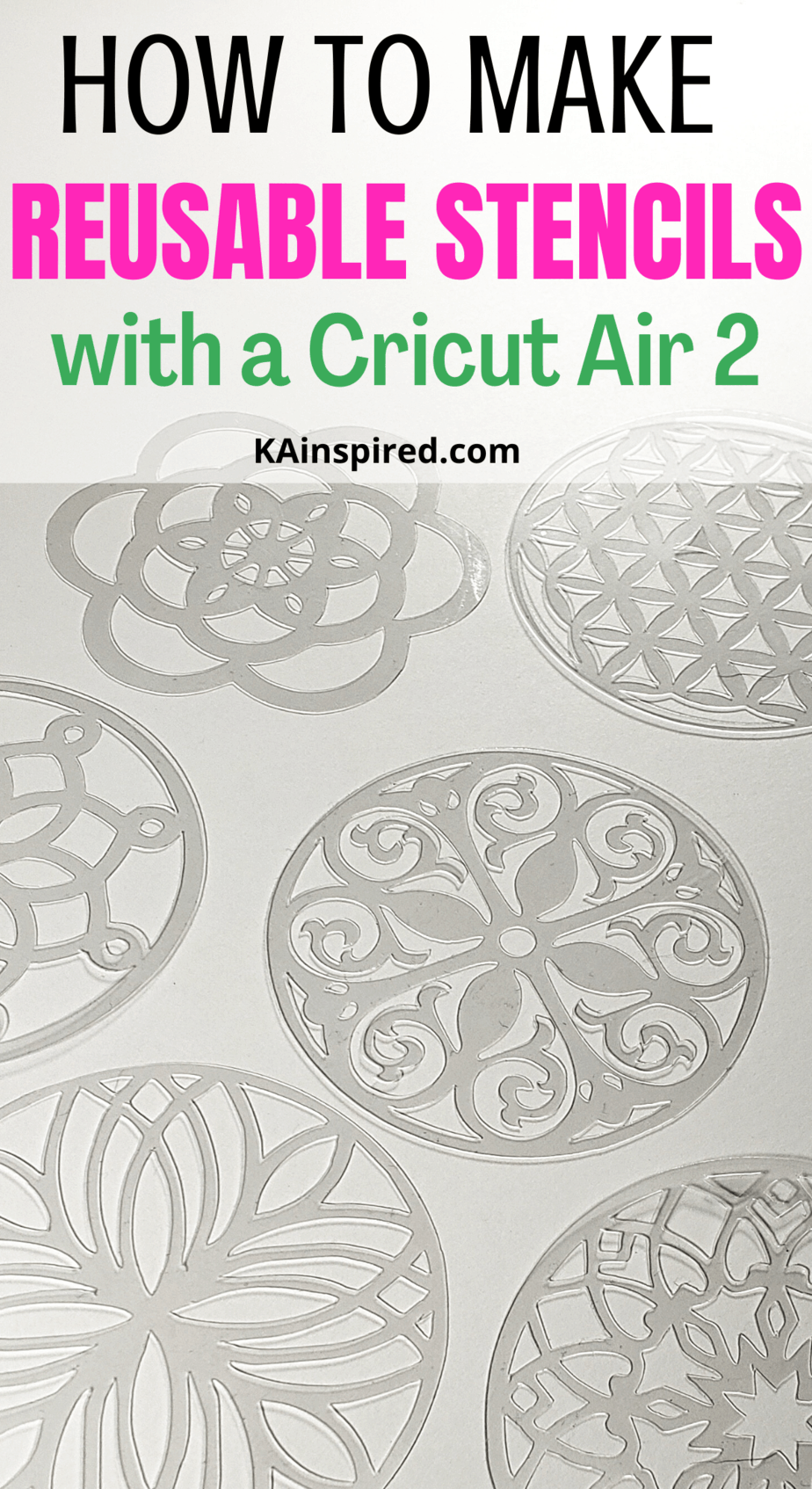 CRICUT STENCILS