This trendy decorative DIY Dollar Tree Arched Lantern is made with a box and race car tracks from the dollar store.
That's right – the orange race tracks that kids love to play cars with are the key to this farmhouse lantern. And don't worry, it's very easy to make.
What's great about these lanterns is that you can use them all year long. Just change up the greenery to flowers for different holidays and seasons.
The Dollar Tree Arched Lantern came out super cute and looks great in my dining room.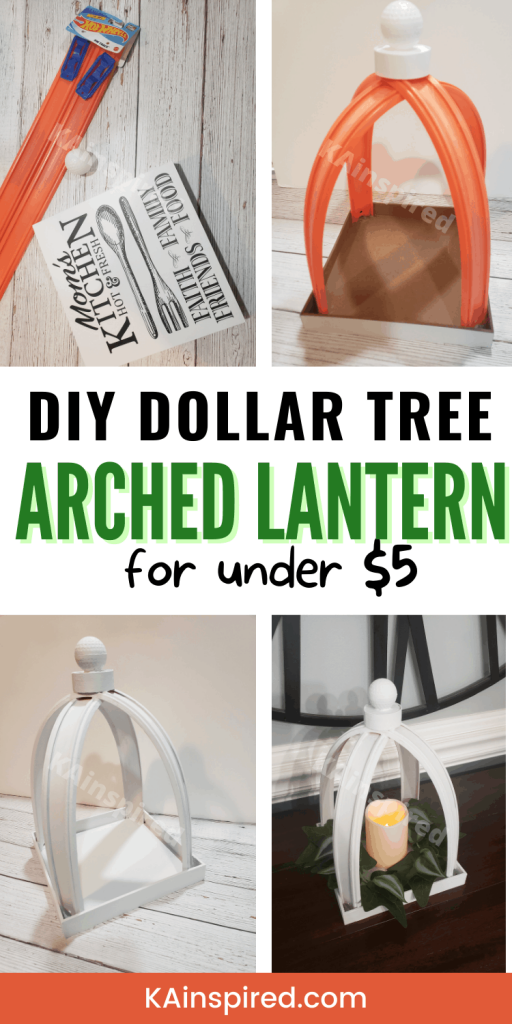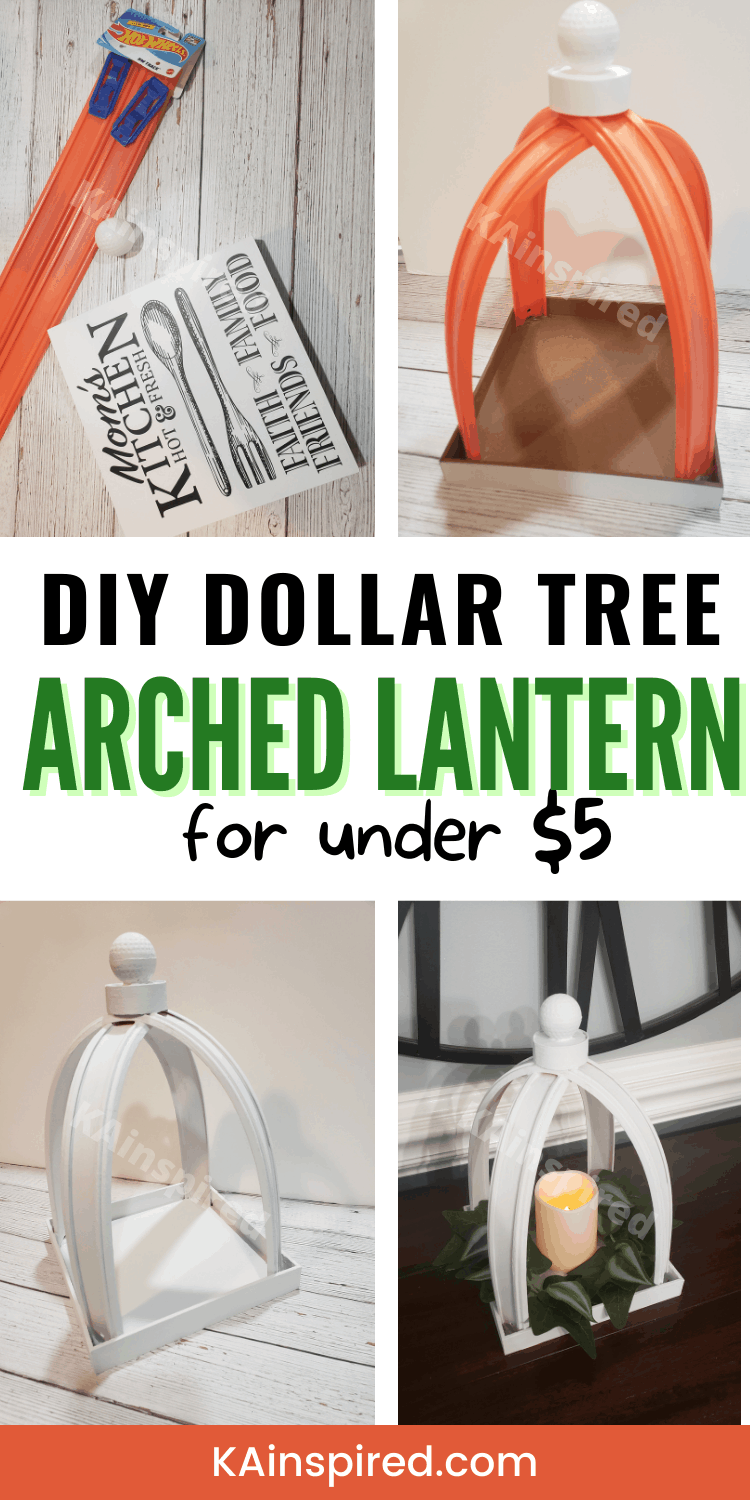 DIY DOLLAR TREE ARCHED LANTERN
SUPPLIES
1 8″ Square box sign
Scrap cardboard paper and foam board
Greenery or Flowers
Sandpaper
DIRECTIONS
1 – First you will want to remove the accessories from the race tracks. Then sand both sides of the orange race tracks to get rid of the shine. This helps for the paint to stick better.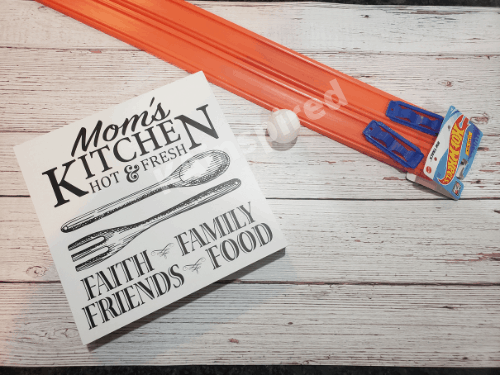 2 – To the make lantern arch, bend the race track to form an arch. Take you square box sign and flip it over. Put the ends of the race track in the corners to hold the arch. Use your hot glue gun to secure the race track in place to the box.
Place some hot glue at the top of the race track and then take the other race track, and bend it over the other race track. Make sure the top middle is glued together and then glue the corners.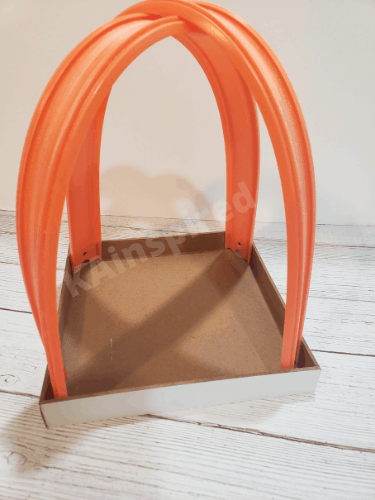 3- Cut out 3-4 circles with foam. Stack them together and hot glue them. If the edges are rough, you can lightly sand the edges.
4 – Take some cardstock and cut it to the width of the foam circles. Wrap it around to hide the edges. Secure with hot glue.
5- Glue the foam circles to the top of the Dollar Tree Arched Lantern. Then take a ping pong ball and hot glue to the top of the foam circles. Make sure it is centered by spinning the lantern around.
side note: I used a kids plastic golf ball since my local Dollar Tree did not have ping pong balls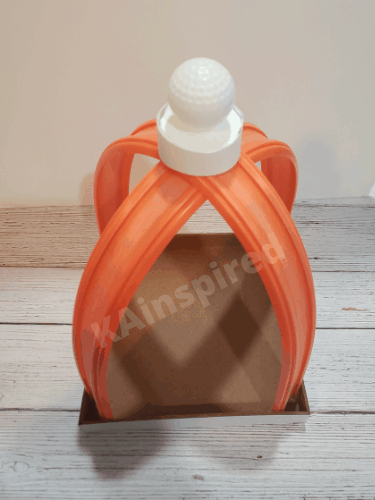 6 – Now you are ready to paint!
I used Chalk Paint Linen White paint that I had on hand. So it took a few coats. If you have white spray paint, you can always spray paint the entire lantern first. Then go in and give the entire lantern one last coat with chalk paint. This also gives you a chance to fill in any edges.
If you want to distress your Dollar Tree Arched Lantern to make it look rustic and old, take some black, dark gray, or brown paint and dry brush the paint to the edges.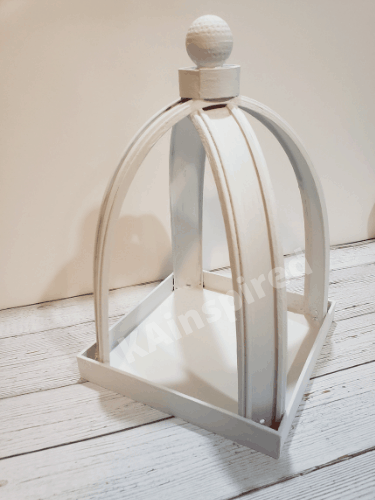 7 – Now it's time to decorate your Dollar Tree Lantern!
Fill your Dollar Tree Arched Lantern with a battery operated candle and some greenery or flowers so you can display it in your home.
DIY DOLLAR TREE LANTERN
It is pretty impressive the things you can do with Dollar Tree Supplies.
You can create things such as these DIY Dollar Tree Lanterns. They only cost a few dollars to make and they look like they came from a high end store.
It's really amazing what you can do with Dollar Tree Supplies
Want to try more Dollar Tree Farmhouse projects? Try the DOLLAR TREE TIERED TRAY STANDS